Coming in June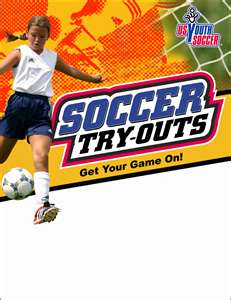 LPYSA Recreation Plus Tryout Locations and Additional Notes
All Players must register online at

www.lpysa.org

. Onsite registration will be limited and for non-club

members.

All tryouts will be held at Laurel Springs. The check in location will be at the Main Pavilion near the sponsorship sign

Players and parents are to check in to receive any coach/team specific notes or paper work.

Parents are not permitted beyond the check in. Players will be directed to their fields and parents are allowed to stay at the check in location or return to their vehicles/parking areas.

Players are to bring water bottles and to wear soccer cleats and shin guards. Please do not wear any club or team attire. Please avoid wearing any watches or fitness trackers, ear rings, necklaces, or hard hair ties.

Any medical bracelets are to be taped with only the medical information showing.

Always check online for any updates and additional information at

www.lpysa.org

and Facebook. Please contact the Recreation Plus Coordinator Billy Smith for any questions at

smithic2034@hotmail.com

.
Tryout Locations and Dates
All times are from 6-8pm
Boys
| | | | | |
| --- | --- | --- | --- | --- |
| Birth Year | Coach | Location | Date – Trial 1 | Date – Trial 2 |
| U10 RP – 2011 | Josh Cornett | Laurel Springs – Field 5 | June 11th | June 13th |
| U10 RP - 2010 | Adam Dankulich | Laurel Springs – Field 2 | June 11th | June 13th |
| U12 RP - 2009 | Darren Heier | Laurel Springs – Field 3 | June 11th | June 13th |
| U12 RP - 2008 | Matthew Bell | Laurel Springs – Field 1 | June 11th | June 13th |
Girls
| | | | | |
| --- | --- | --- | --- | --- |
| Birth Year | Coach | Location | Date – Trial 1 | Date – Trial 2 |
| U10 RP – 2011 | Kevin Barry | Laurel Springs – Field 5 | June 10th | June 12th |
| U10 RP - 2010 | Rob Romero | Laurel Springs – Field 3 | June 10th | June 12th |
| U12 RP – 2009/2008 | Jimmy Mellon | Laurel Springs – Field 2 | June 10th | June 12th |