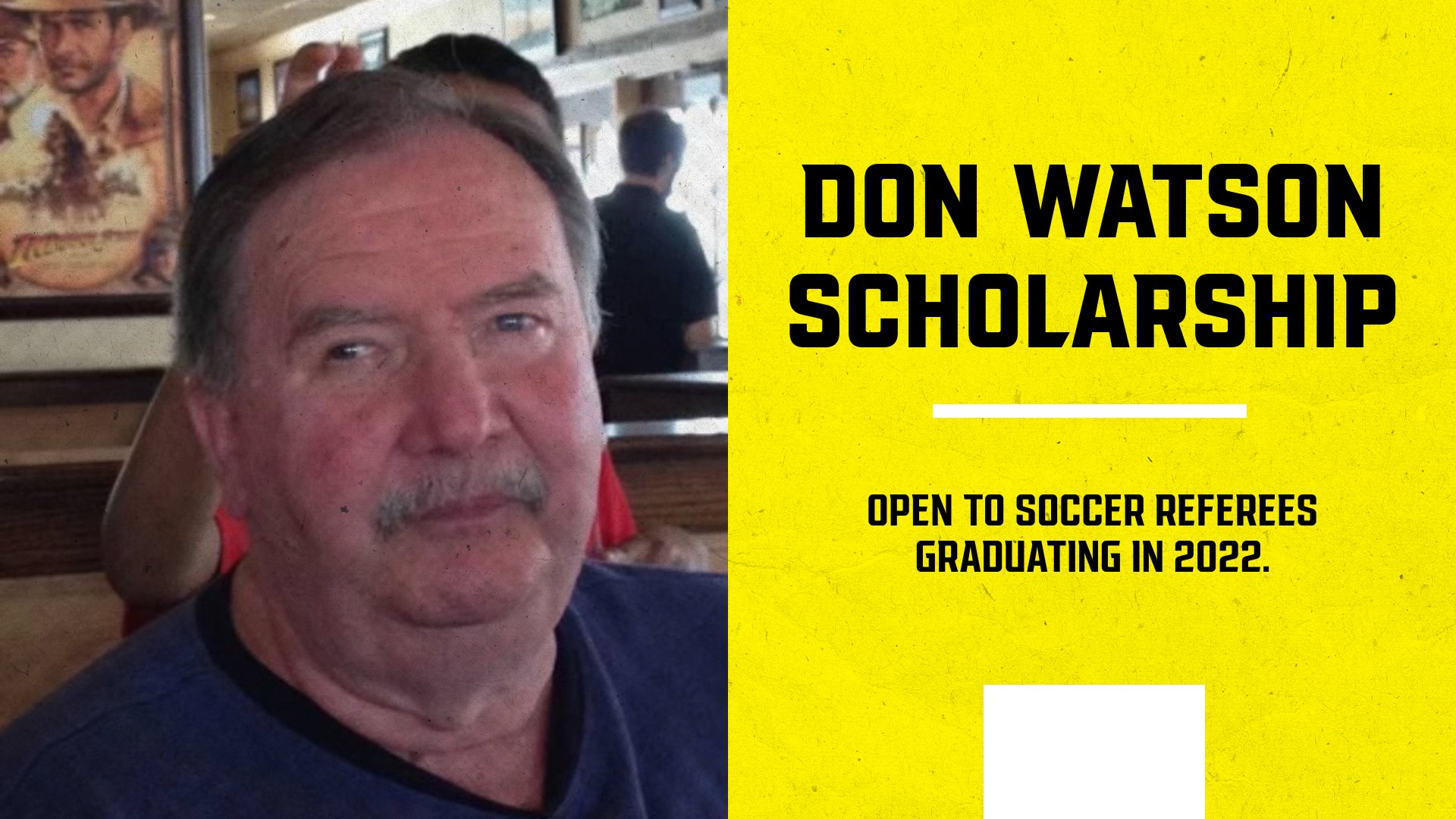 FC Charles 1658, La Plata Youth Soccer Association and Waldorf Soccer Club are proud to present the Don Watson Scholarship for a graduating Charles County senior. Spring 2022 will be its inaugural date. The application deadline is May 10, 2022.
Don Watson was a pivotal part of the growth and development of soccer in the Southern Maryland community. For 25 years, Don cultivated and mentored youth and adult referees to ensure fair and safe games regardless of the competitive level or format. His dedication to our community was incomparable. For these reasons, the board of directors for FC Charles 1658, La Plata Youth Soccer Association (LPYSA) and Waldorf Soccer Club are proud to sponsor a scholarship in honor of Don Watson.
One winner will be selected to receive this award by a panel of judges. Applicants must meet the following criteria:
Must be a Senior graduating at the conclusion of the 2021-2022 school year.
Must be a Charles County resident.
Must have been a Capitol Area Soccer Referee Association (CASRA) referee for a minimum of two years. The applicant does not currently need to be a referee.
Must have a cumulative, weighted GPA of at least a 3.00.
A short 60-120 second video telling us why you became a referee and what benefit you received from it. We would like to share the video(s) to promote becoming a referee.
Picture of the applicant in a referee uniform.
For more information or to apply, please president@lpsoccer.org and president@waldorfsoccer.com